Remembering the 100 th Anniversary of Anzac Day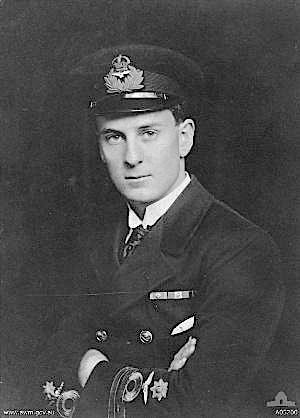 Robert Alexander Little DSO & Bar, DSC & Bar, French Croix de Guerre was Australia's highest-scoring fighter pilot during World War One, with 47 confirmed victories.
Born on 19 July 1895 in Melbourne, Little joined the Royal Naval Air Service in 1915 having sailed from Australia to England and qualified as a pilot at his own expense. The following year, in June 1916, he was posted to Dunkirk, where (flying the Bristol Scout and the Sopwith 1½ Strutter) he participated in numerous bombing raids prior to joining the 8th Naval Squadron four months later, serving on the Western Front.
Over the course of the next 19 months Little amassed a total of 47 aerial victories, becoming Australia's most prominent air ace. All his victories were achieved in command of Sopwiths: 4 with the Pup, 24 with the Triplane; and 19 with the Sopwith Camel. During the course of this period Little gained renown for being shot down - and then strafed - by Richthofen's Flying Circus.
His run of success came to an end however on the night of 27 May 1918 when he was shot down and killed while attempting to destroy a Gotha bomber near Noeux.
Little was buried in the village cemetery at Nœux, before his body was moved to Wavans British Cemetery in the Pas de Calais. Aged twenty-two, he left a widow and a son; in accordance with her husband's wishes, Vera travelled back to Australia to raise the boy.
Of Little's forty-seven confirmed victories, twenty were credited as destroyed, two as captured, and twenty-five as "out of control"; he was believed to be responsible for many others driven down or forced to land, which were not counted in his official total.
As well as the eighth most successful Commonwealth ace of World War I, and the ranking RNAS ace, this score made him the most prolific Australian ace of all time, ahead of Stan Dallas with an official score of thirty-nine, although modern research also credits Dallas with a tally numbering in the fifties.

The propeller blade from Little's Sopwith Triplane was fitted with a clock in its hub by his fellow officers, who presented it to his widow; she transported it back to Australia in three pieces and it later went on display at the Australian War Memorial, along with his awards and the wooden cross of his original burial place at Nœux.
The Sopwith Pup he flew with No. 8 Squadron RNAS, N5182, was rebuilt to flying standard and in October 1976 led a flypast to commemorate the squadron's Diamond Jubilee, before going on permanent display at the Royal Air Force Museum, Hendon. One of the buildings of the Australian Defence Force Academy (ADFA) in Canberra, opened in 1986, was named in Little's honour.